We have a small and well-bonded team at Walnut Hill Dental Associates, allowing us to provide you with the personalized, quality dental care you deserve.
To us, a patient is not just a number but a member of our family. We take time to build trusting relationships with you, encourage open and direct communication, and are respectful and accommodating to individual circumstances.
We hope to be your dental health partners, helping you develop a wonderfully healthy and beautiful smile, and then be at your side as you enjoy that smile, for life!
~ Dr. Mitra Bolouri
---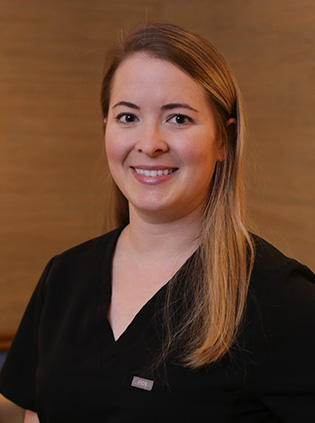 Ashley
Registered Dental Hygienist
Hello and welcome! My name is Ashley and, as a hygienist, I am here to provide preventive and maintenance treatments for optimal oral health. My goal is to educate and motivate you to be an active, excited participant in keeping your teeth and gums healthy. When I see a clean and bright smile at a recall visit, I'm thrilled!
I will take your radiographs (X-rays), perform dental and periodontal assessment and charting, and gently, thoroughly clean your teeth. A lot of our time together will focus on your specific dental health concerns. I'll explain what's happening in your mouth and what you can do to improve your home dental hygiene.
Outside the office, I spend much of my time with my husband. We've been married for only a couple of years but have known each other for 20 years! We love traveling to new-to-us places, trying the food, and then attempting to replicate the dishes when we're home. I also enjoy baking and photography.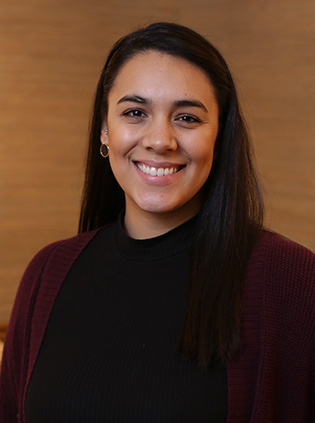 Sandra
Front Desk/Receptionist
Welcome to Walnut Hill Dental Associates! I'm Sandra and I'm likely to be the first person you meet at our practice, whether that's over the phone or when you arrive. I look forward to getting to know you and ensuring your visits are positive and filled with smiles!
In addition to greeting and checking you in, I'll assist with paperwork, including verifying insurance, and financials. I also handle our scheduling and will work with you to find appointment times that don't disrupt the rest of your life. We really are accommodating and want you to always know you are heard, valued, and considered to be family.
A California native, I moved to Dallas in 2014. If I'm not at work, chances are I'm with my husband and two beautiful daughters. I enjoy the outdoors, photography, and collecting plants, too.